ROKN
ROKN (róken) offers more than high-end products. It is a complete lifestyle reference.
We at ROKN believe that sports produce virtues and values ​​that spread far beyond the environment where we train.
Every drop of sweat spilled, every time we get up and try again, every time we hit our best goal, we evolve and continue to exceed our limits.
We are always required to beat our opponents, our best time, our best performance. It changes the way we see and interact with the world around us.
As a result, we often become not only champions in the sport, but also best friends, children, parents, and professionals. However, especially the best version of ourselves!
With the target market, the ROKN works with the concept of quality, operational excellence, with a 100% focus on customer needs.

ROKN your world!
Founders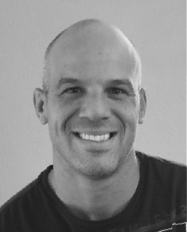 Rafael Castello was born in 1978 in Rio de Janeiro and has been a Jiu Jitsu black belt since 2007, a sport he has practiced since he was 13 years old and a passion he has always shared with surfing, another sport he started at the time.
He completed his studies in Sydney, Australia, where he lived for several years. Rafael returned to Brazil and built a successful career in the Fashion, IT and Luxury markets. He held positions as CEO and senior manager in companies such as HUGO BOSS, CALVIN KLEIN AND APPLE. He was also one of the founding members and then president of ABRAEL, the Brazilian Association of Luxury Companies, in which the most renowned global brands participate. Rafael is also co-author of the book "Histórias de Sucesso 3" (Success Stories 3).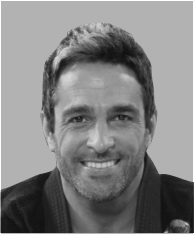 Fabio Durello was born in 1975 in São Paulo and has been a Jiu Jitsu black belt since 2007. Fábio is co-founder and presenter of BJJCLUB, a virtual platform that promotes Jiu-Jitsu around the world through relevant and motivational content on the internet. Graduated in business administration, he has been working in the property market in São Paulo since 1994. Having lived in countries like Germany, the United States, Spain and New Zealand, Fábio combines his international experience with his passion for sport and life, aware that growth of each is directly related to the growth of society as a whole.
Sharing a passion for design, products and performance, they founded ROKN with the aim of offering the best in the world of sports, martial arts and lifestyle.