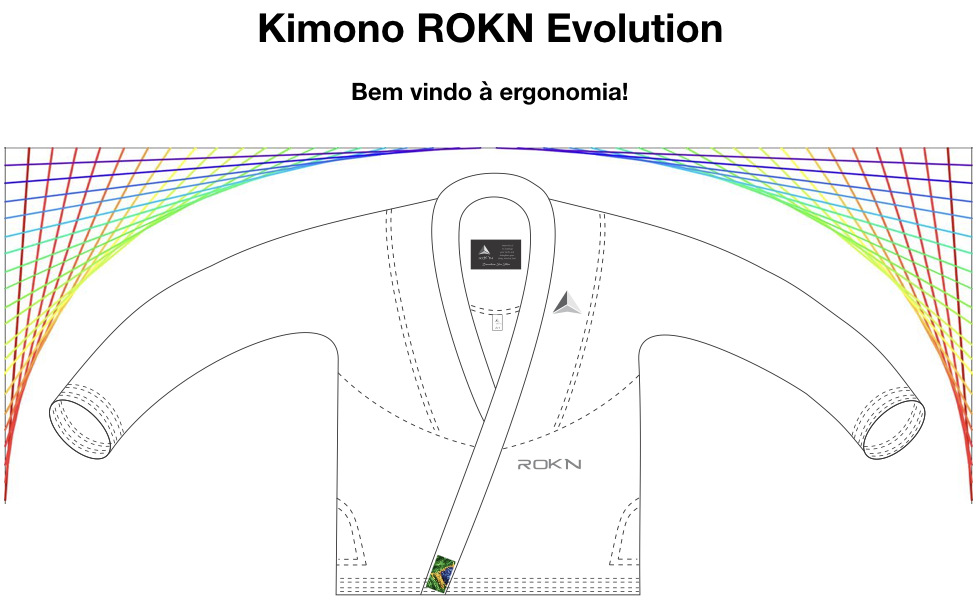 KIMONO EVOLUTION
The Evolution Gi represents the evolution of your kimono in multiple aspects. We designed a kimono 100% developed for the technique of Jiu-Jitsu, where every detail was carefully rethought and elaborated so that the athlete reaches the best of his performance.
After a year of research and development, with the improvement in multiple modelling reviews, resistance tests, and usability, we arrived at the model that we classify as being ideal for the practice of Jiu-jitsu.
Produced with high-quality fabric, preshrunk, manufactured by market leaders in Brazil, its exclusive and patented format, brings a series of innovations, check below: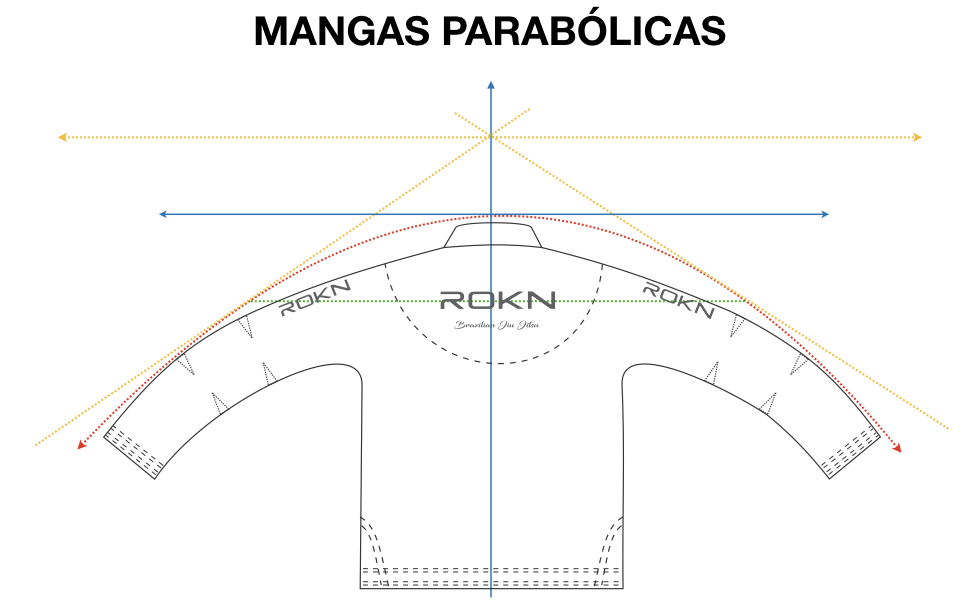 Wa-gi (Jacket)
Parabolic sleeves®
The original and exclusive system of parabolic sleeves® allows greater freedom of movement for the practitioner. The ergonomic model reduces resistance and adjusts better to the body in typical fighting positions, reducing remaining fabric and ensuring a more natural fit.
Pre-articulated joints with exclusive DARTS® system
The new DARTS® design requires a frontal inclination of the wrists and a greater amplitude for flexing the elbows, facilitating the attack and defense positions.
2-Ply lapel
Lapel with double layer of EVA and double layer of fabric. Greater stability against lapel grips and additional protection so that the inside of the lapel is never exposed, even after extreme attack.
PANTS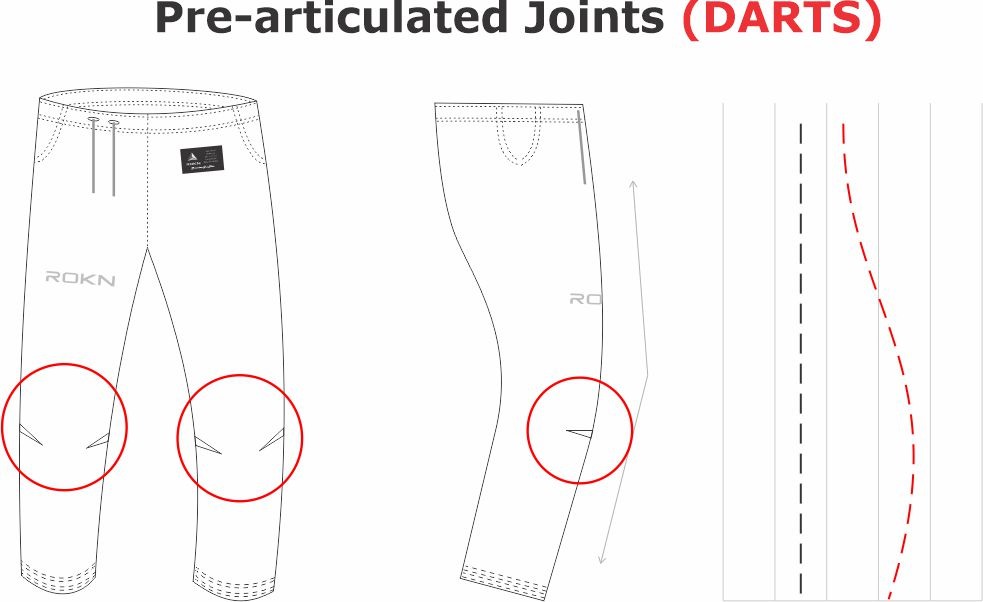 Evolution kimono pants have also been entirely designed for greater performance and comfort for those looking for high performance. Its ergonomic shape brings a balanced cut of the fabric, with greater amplitude in the areas that require a greater intensity of movements.
Pre-articulated joints with exclusive DARTS® system
As in the Wa-gi (jacket), we included the DARTS® that makes a better back rotation of the legs and, consequently, the greater amplitude for the flexion of the knees, facilitating attack, defense, and takedown.
New SLIDING STRING® mooring system
We have removed an external string that can threaten the risk of injury to the fingers, and the usual point of tissue break. We have developed a personalized cord with an ideal blend of cotton and polyester, allowing the string to slide for a more practical fit at the waist and tighter tie of the bow.
Reduced waistband
We eliminate excess fabric from the waistband at the side openings of the pants for greater comfort and better usability.
High hook
The hook of the pants was reduced and positioned higher than in the conventional models, guaranteeing a better stretching and reach, especially in situations of open guard.